Book title: SISTER OF THE BOLLYWOOD BRIDE
Author: Nandini Bajpai
Pub date: May 25th, 2021
Publisher: Poppy (Hachette)
Genres: Contemporary, young adult, romance
Synopsis
For fans of Morgan Matson's Save the Date comes a charming novel about one teen's summer tackling disasters including, but not limited to, family, romance, and weather — as she plans her sister's Bollywood-style Indian wedding.

Mini's big sister, Vinnie, is getting married. Their mom passed away seven years ago and between Dad's new start-up and Vinnie's medical residency, there's no one but Mini to plan the wedding. Dad raised her to know more about computers, calculus, and cars than desi weddings but from the moment Mini held the jewelry Mom left them, she wanted her sister to have the wedding Mom would've planned.

Now Mini has only two months to get it done and she's not going to let anything distract her, not even the persistent, mysterious, and smoking-hot Vir Mirchandani. Flower garlands, decorations, music, even a white wedding horse — everything is in place.

That is, until a monster hurricane heads for Boston that could ruin everything. Will Mini come through as sister of the bride and save the day?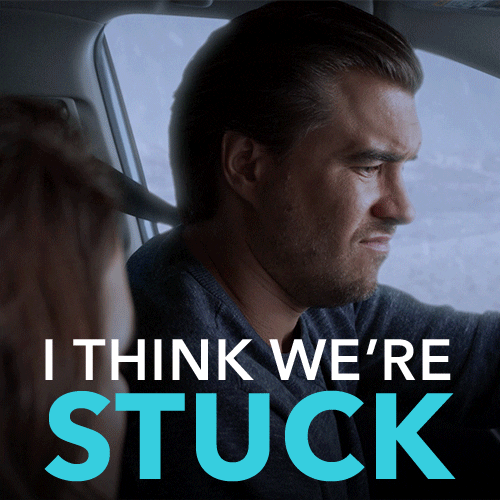 my review
As a South Asian I LOVE these characters! Mimi is definitely one of my favorites and I like the fact that she kind of reminds me of Dimple from When Dimple Met Rishi but she's not as stubborn and I love the fact that for once there's a character embracing their culture instead of shitting on it. (Excuse my language but I said what I said and I know I typically keep my reviews PG). Anyway, this book does an incredible job of showing how a character is coping with death. The only slightl unrealistic part of the book was the fact that the responsibility of an entire wedding rested on Mimi's shoulders. I would have also liked to see Mimi interacting with her friends a little more but I get that because it was a wedding, this wasn't a major priority. I was surprised that the Dad didn't try to subtly help without Mimi's knowledge or that anyone from the groom's side didn't offer to help out when they found out Mimi was the only one planning this wedding. I loved the sister relationship and the close knit family ties. I also liked the fact that there was more to Vir than I thought there would be. I liked reading about Mimi more than the sister and I also thought that even though the dad had started a new company he should've been more involved. Other than that, this book has a strong emphasis on family and I adored this YA contemporary. This book is a very heart-felt book and perfect for fans of Sandhya Menon and David Yoon!
My Rating
Pre-Order links
barnes and noble: https://www.barnesandnoble.com/w/sister-of-the-bollywood-bride-nandini-bajpai/1137602683?ean=9780316705424
indiebound: https://www.indiebound.org/book/9780316705424
amazon: https://www.amazon.com/Sister-Bollywood-Bride-Nandini-Bajpai/dp/031670542X/ref=tmm_pap_swatch_0?_encoding=UTF8&qid=1605637377&sr=8-1
Nandini Bajpai is also running a preorder campaign for the book, here's the link if you would like to include that as well.
http://www.nandinibajpai.com/preorder-campaign.html.
About the author
Nandini Bajpai grew up in New Delhi, India, one of four sisters and many cousins, in a family that liked to read.

She lived and worked in India, Australia, and the US, before settling in the Boston area with her husband, kids, and a fluctuating number and variety of pets. Although she dabbled in corporate finance, business analysis, and fostering shelter animals, her first love is writing.
Author links:
website: http://www.nandinibajpai.com
twitter: https://twitter.com/nandinibajpai
book site: https://www.thenovl.com/sisterofthebollywoodbride